To a certain sort of Brooklynite, Ben Bloomstein and Aaron Aujla's Green River Project might feel like it's been around forever. Working mostly from a studio in Hillsdale, New York, where Bloomstein's family owns a farm, they've crafted conceptual, sculptural furniture that's without frills: chairs, tables, cabinets, stools, dining sets, sofas and more made from raw materials like unvarnished pine and black hyedua wood. Their materials tend also to be shot through with personal references, like lumber taken from the titular Green River, for instance, or jute and bamboo that reflects Aujla's Indian heritage. Their clients include tastemakers like Mirabelle Marden and Mary-Kate and Ashley Olsen's The Row. Add to that the fact that they also have a wood shop in the Bedford-Stuyvesant neighborhood of Brooklyn as well as their brick-and-mortar storefront in Manhattan's East Village, and it comes as something of a surprise to learn that they only incorporated Green River Project as a business three years ago, in the fall of 2017.
But as quickly as Green River Project became a staple of the design, fashion and furniture worlds, there was nearly a decade of preparation to establish its foundations. Aujla, who grew up in British Columbia, Canada, and studied art history and fine art at the University of Toronto, had been working as an assistant to a painter while trying to become a painter himself. Bloomstein, who grew up in upstate New York, had been an art handler while woodworking on the side. Aujla, in particular, had been looking to take his art practice to the next level. Even though Bloomstein was a bit reluctant at first, they decided to join forces. "We'd had all of these conversations and similarities before we ever started," says Aujla. "We already spoke the same language."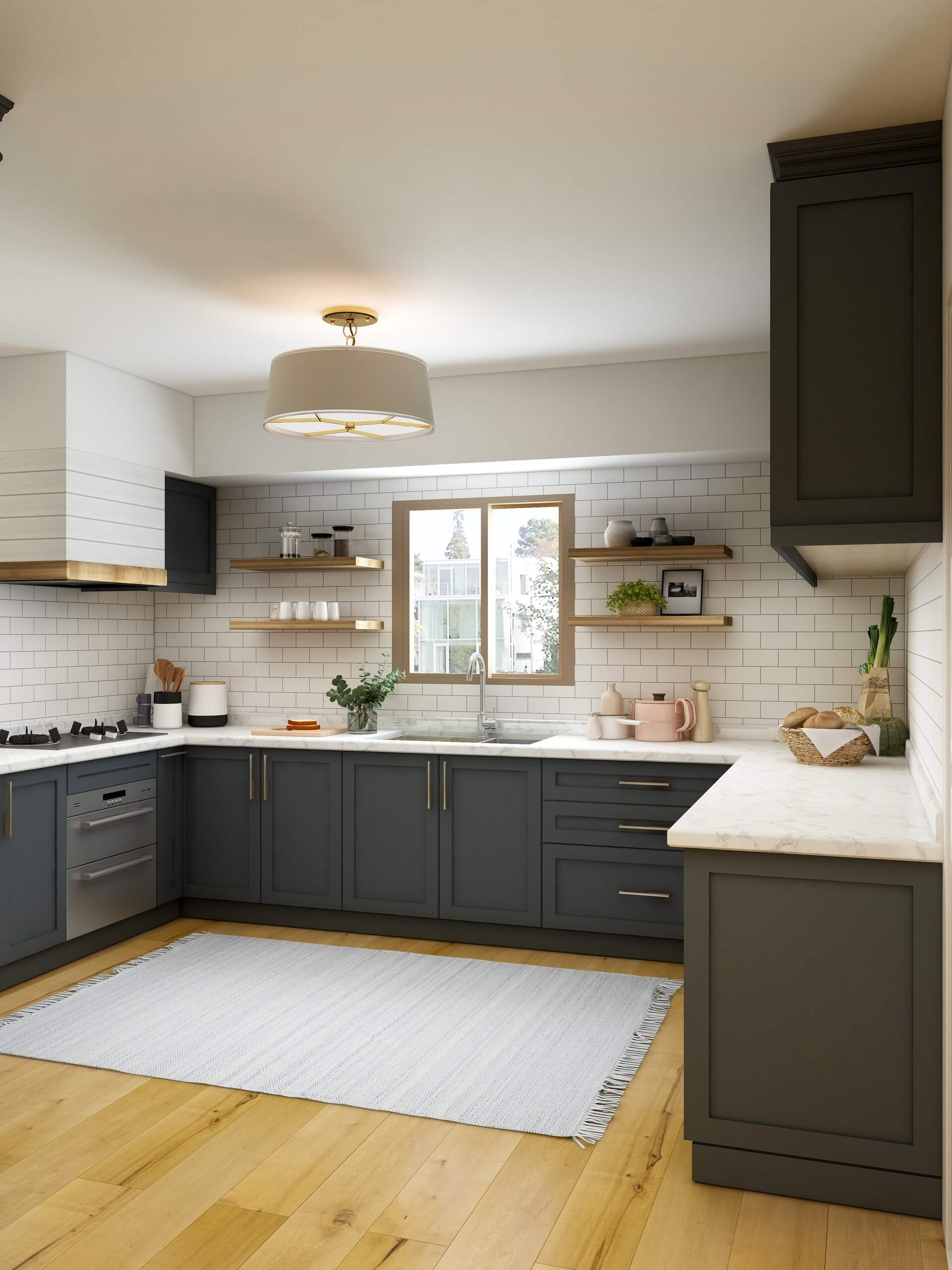 Inspired by Aujla's fiancée, Emily Bode, who won last year's CFDA Emerging Designer of the Year award for her handmade clothing, Green River Project began releasing their furniture collections quarterly, in line with the international fashion calendar—a decision that's helped keep them in the forefront of conversations surrounding both fashion and design. Kinfolk spoke with Bloomstein and Aujla about their friendship, their early aesthetic and how they bring their own personalities and backgrounds to bear on furniture design.
How did your collaboration begin?
AA: I waited for Ben forever. I was working with Clearing Gallery in New York and Brussels, and, as a painter, I was reaching a standstill. [I was] disgruntled with the way that the art world worked, and the way young, emerging artists were packaged and sold. Ben was happier to experiment a little while. But I was ready to move on. I wanted to do interiors, but I knew that I wouldn't have done interiors or furniture without Ben, so I was waiting for him to be at the right time in his life to make a transition.
BB: I wasn't ready to throw in the towel, so to speak, or throw it in for a new towel. I wasn't necessarily as gung ho about it in the beginning. I was happy with where I was at. And I didn't actually believe that it would work, because I felt no one would really take us seriously.
Why didn't you think you'd be taken seriously?
BB: Because we weren't coming from a design background. We didn't really know any interior designers or architects. We didn't know the industry at all. Maybe that's part of why we were successful. That's something Aaron saw that I didn't see. There was a space in that industry for us that people didn't even know they were missing.
You have a few staple pieces, like the One Pine-Board Chair. How did you initially conceive of Green River's aesthetic?
AA: The first time I met Ben I realized I'd met someone very different from other people. He has his own philosophy of the way he lives, down to eating and dressing. It was really taking the things that Ben enjoyed making for whatever reason. That chair was about economy of material and a game with yourself. How do we make a chair out of a board? Everything starts with some sort of idea like that. We were also really interested in photographs becoming part of the narrative. That's why we use Andrew Jacobs. He's the only person we've ever used to shoot our furniture, and I got him from my fiancée, Emily Bode, who was using him for her clothing. From the beginning, we were really interested in controlling every end of making furniture.
BB: One of the reasons we work well together is the fact that we're control freaks but in different ways. Especially in the beginning, we talked about what was missing from each of our homes. Green River ultimately was a tool to gain control. We weren't buying it from someone else or another builder or designer or being at a store's mercy. Whenever we butt heads in the process, where we might not see eye to eye, it becomes an interesting interplay of our individual needs to control things. That's actually when the best work happens.
What are the tensions in your relationship? How does that play out in your designs?
AA: We've found it really easy to work together. Even recently, it almost just gets easier and easier because you know what the other person's going to bring to the table. But Ben, sometimes he's extra crazy. Sometimes he'll draw things, and I'll be like, "I have no idea how anyone is going to incorporate that into their home. Is that a hardware collection? How do we even price that thing?"
What's an example? That's pretty funny.
AA: Man, there are so many examples. Once Ben drew a table that was supposed to be a road and the sconces above were like cars on a highway. I remember saying, This is just totally ridiculous. But Ben was like, I'm going to make it for my home.
BB: Aaron will either be like, "Yeah, man, I think that that would be really cool for '21 or '22," which is code for "This needs a lot of work and time and you're going to have to come back to this." If it's closer, he'll be like, "Yeah, this is cool, let's take another pass at it and try again," and then usually that's when Aaron and I will work together. We end up making the same thing over and over and over again, getting closer and closer. We do draw things, but we don't necessarily make detailed drawings before we produce something. Unless it's for a client, we make a simple sketch without even dimensions and then just start.